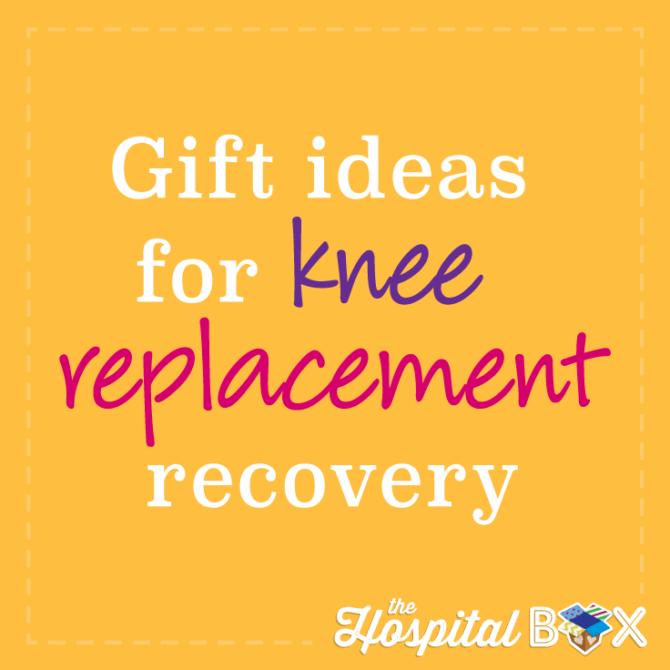 Gift Ideas For Knee Replacement Surgery
Is someone special to you having knee replacement surgery?
If you're anything like me when my mother-in-law was having her total knee replacement surgery… there are so many questions and you're not quite sure what to expect in the hospital and how you can help!
Honestly, life is busy enough.
And when someone you love and care about is having surgery (and going through rehab), there's very little time to come up with a simple way to bring love and positivity to the healing process.
That's why I've been working hard to make it easy for you to give an incredibly special get well gift… that will touch your loved one's heart & inspire their road to recovery!
Show Them How Much You Care!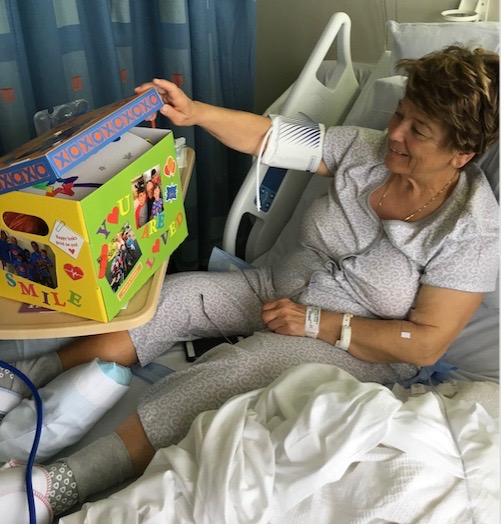 A personal gift means so much!
It shows that you took time to give a thoughtful gift made with love.
The Hospital Box makes it easy to surround your loved one with:
Family Photos
Inspirational Messages
Something Special – add a personal note, joke or anything that will make them smile in these "Open When" bags!
Here's a funny  joke to include in one of the bags… a little LOL because laughter is the best medicine!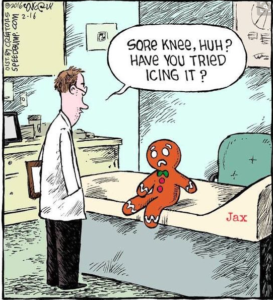 Want some other jokes?  Check these out!
Happiness Heals!
A personal care package… with your family photos and inspirational messages… completely changes the vibe in the room!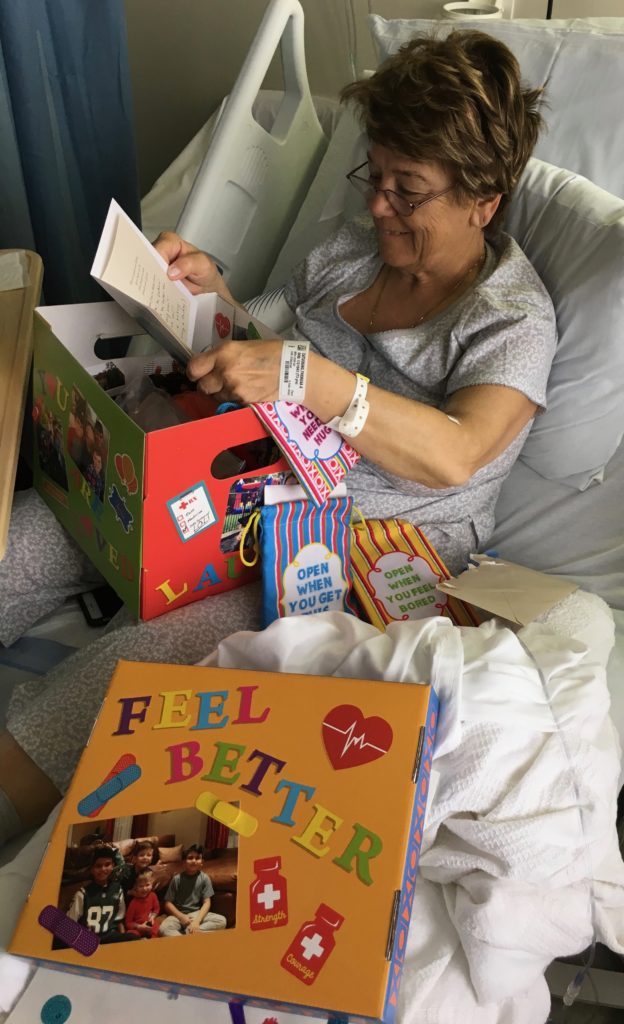 Hospital Stays Lack The Little Comforts Of Home
So here are a bunch of different things you can include in your care package to make their stay in the hospital — and rehab facility — a lot more pleasant!
GET FRESH...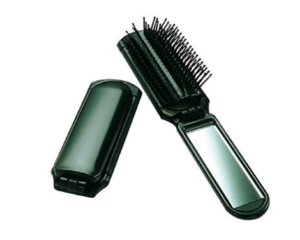 Small and compact — this simple and easy to carry brush and mirror set is great for a quick touch up to boost their mood!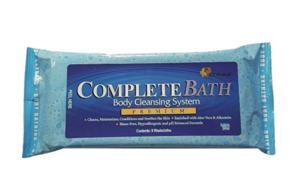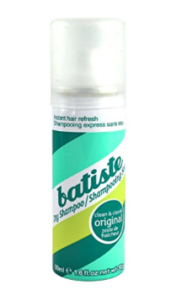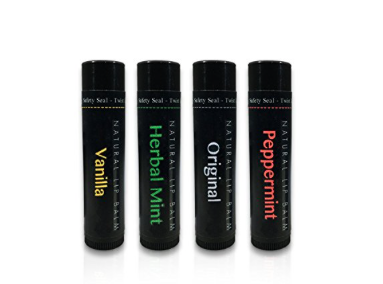 Nothing will keep them from smiling with this natural lip balm!
GET COMFY...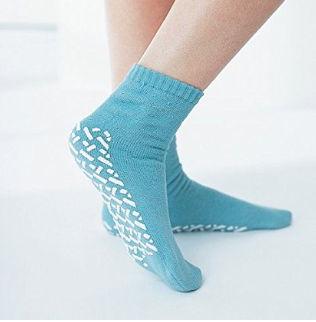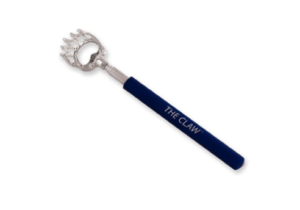 This one can be used to scratch not just their backs, but also their feet!  It also provides a calming sensation!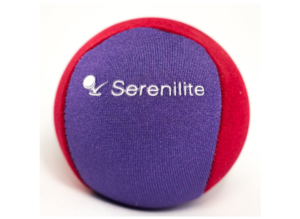 Lying in bed with discomfort and pain can send stress levels through the roof! Take it out on this stress ball to relieve some tension.
GET BUSY...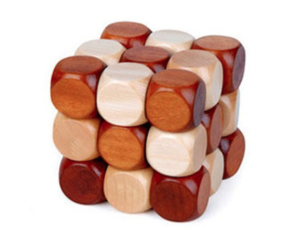 This super fun brain teaser will keep their mind busy!  It's not just a wooden cube, it can be actually stretched into a snake… and then put together again.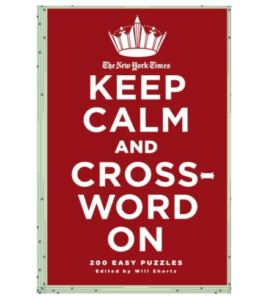 Bring along a pencil too!
GET INSPIRED...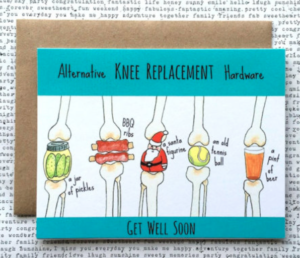 Knee Replacement Get Well Card
Such a cute and original get well card! Made specifically for knee replacement patients with some clever and funny drawings that will cheer them up.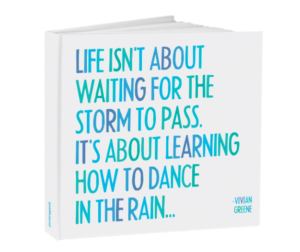 Writing is a great way to unload the mind and find some peace. Also, the quote on the cover makes for a nice and inspiring reminder!
In this lovely journal, they can write their thoughts and experiences throughout their recovery process, as well as their frustrations and achievements, uplifting quotes, medical instructions, wishes, reminders, brain dumps, etc.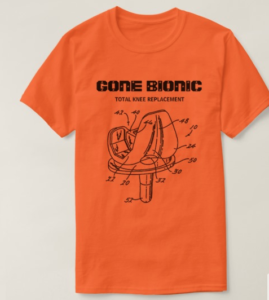 Love this super fun t-shirt that brings some well-needed humor and a reminder of how tough and brave they actually are!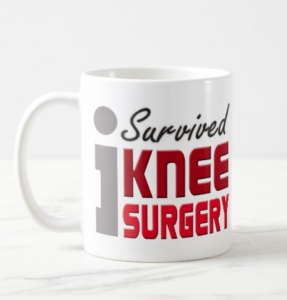 And finally, this awesome reminder that they are, in fact, a survivor!
So there you have it!
A great start for putting together a thoughtful and unique care package for that special person who needs some cheering up!
Remember… you don't need to go over the top or spend a great deal to make your loved one feel better.  Knowing that someone took the time to put something together means more than anything!
One Last Thing…
These "Feel Better Vouchers" are yours for free to offer a helping hand where your loved one may need it most!
And they fit perfectly in the "Open When" Bags!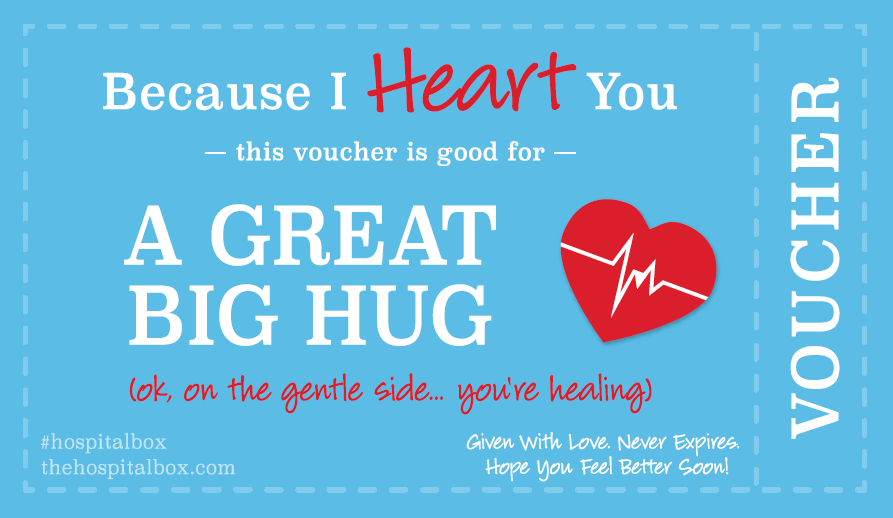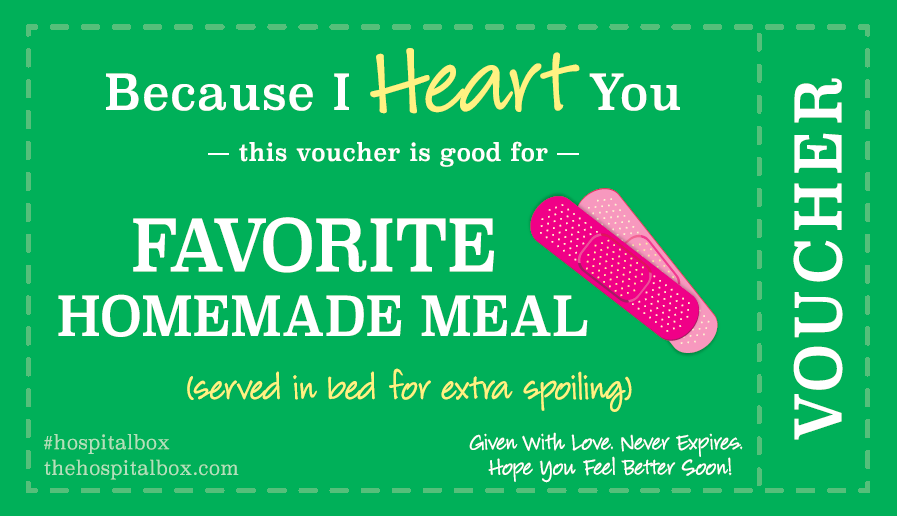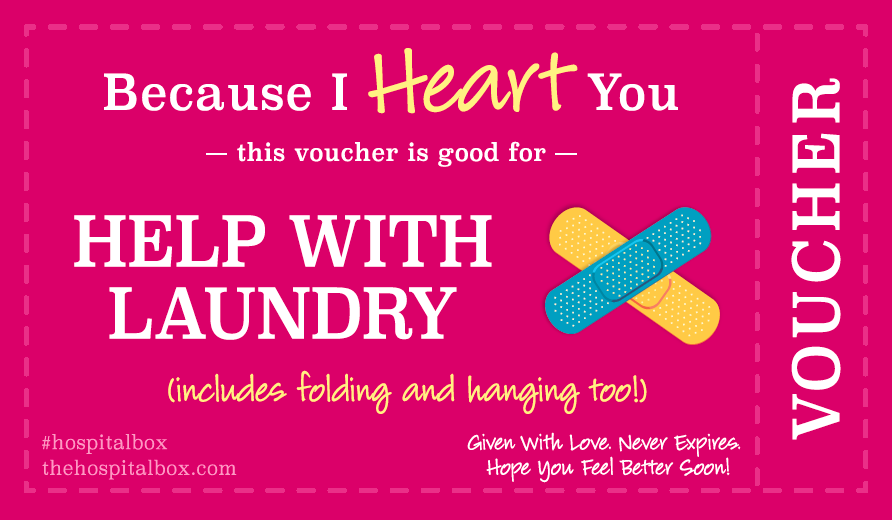 If you would like some more, just sign up for our updates or send a quick note and I promise to get right back to you with them!
Wishing your loved one a successful surgery…  and sending lots of strength their way for a speedy recovery.
Hope they're back on their feet very soon!
xoxo,
Kari